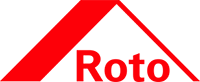 In the Roto Group, our customers and technology are our most important assets. We want to make buildings more comfortable and beautiful. The people who work with us make anything possible. We've always been close to the customer and the Roto Group is thus constantly growing. The company was founded in 1935, and we now generate a turnover of almost 700 million Euros per year. We have about 4,500 employees. We are a global company.
With hardware technology which moves windows and doors, and roof windows and stairs, and which guarantees comfort and safety, we inspire people all over the world.
To support the success of our team we are looking for
Senior Accountant
workplace: Lubartów
Your tasks

managing international projects, launching new tools, SAP modules, etc. in the field of accounting
supervising the proper work of modern financial and accounting tools, such as Workflow, EDI, automatic posting of bank statements, JPK, etc.
standard accounting tasks: account assignment, accounting, preparation of financial statements, reporting to stakeholders (GUS, US, KRS, etc.)
support the Chief Accountant in monitoring changes in tax law
Your profile
higher education with a financial or economic focus or postgraduate studies in accounting
knowledge of English or German – a prerequisite
several years of practical experience in various accounting areas in a medium or large manufacturing company
knowledge of Polish tax law
very good, practical knowledge of MS Office, especially Excel
a high level of commitment and motivation
the ability to meet deadlines in a rapidly changing environment and to establish priorities
analytical skills and the ability to draw logical conclusions
Welcome
practical knowledge of the SAP system will be an additional asset


We offer
opportunities for professional development within international structures
ambitious and responsible tasks
competitive salary as part of an employment contract
a professional range of training that guarantees personal and professional development
a sports package
very good working conditions
Would you like to live Roto's principles with us?
Convince us through your application that you are the right person for us. We look forward to your strengths – those that set you apart from others just as we stand out from others with our Roto principles. This and other jobs can be found on our job portal:
www.jobs.roto-frank.com
Roto Okna Dachowe Sp. z o. o.
Human Resources
ul. Lubelska 104
21-100 Lubartów (Poland)
Polska
www.roto-frank.com